I'm Sold on Box of Style - Curateur
Laaaaadies! I am so hyped. I just received my second Box of Style – a fashion and beauty subscription thoughtfully curated by celeb stylist, Rachel Zoe. With this second, winter box, I. am. sold. I started with the fall box and loved every, single item. Nothing went unused. But I wasn't sure if it would be a one-off, love fest so I held out judgment and endorsement of Box of Style until my second box. Needless to say, now I'm sold on Box of Style (now known as Curateur).
Rachel's Curateur is delivered four times per year, matching the seasons. You've got a few options to grab your own box. You can pay the quarterly subscription rate, buy an annual membership or you can buy the boxes individually (as long as they don't sell out). There are customizable elements to this box. With beauty-related items, you may have the option to choose between glosses, eye shadows, etc. in your preferred shade. The fall and winter 2019 boxes were full of luxury items at a serious fraction of the price.  The value of the box is easily over $400. My most used items from the fall box are the Dannijo "Elisa" necklace and the Shani Darden resurfacing serum (this stuff has my skin looking dewy and clear). The Rachel Miriam, croc-embossed leather card case is stashed in my purse. I love the color and style.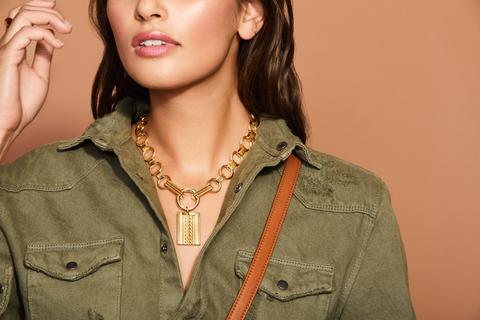 On to this winter box though. The Andrea Forhman diamond pendant necklace is a pretty, layering piece that will look especially beautiful with a crew or V-neck outfit. It's an every day, glam type of necklace. My Starry Night candle by Ethics Supply Co. - I'm honestly torn on this. It is such a pretty and clean scent – very neutral. It would make a great gift but I want to hold onto it as well. The candle jar would look beautiful on my vanity, it's definitely one you'd want to repurpose. The other favorite in this box is the Maison du Soir floral robe, which will never be used as a robe. If you like kimono style, you'll love this "robe." It's timeless, always on-trend, and a great staple / neutral piece for your wardrobe. I'll be rocking it:
Over slip dresses in the spring
Over monochrome denim looks in the cooler months
With some of my shorts and minis this summer.
In other words, this baby will be on repeat. I love that it's not a silk robe that would wrinkle too much, be uncomfortable in certain seasons and overall be harder to care for.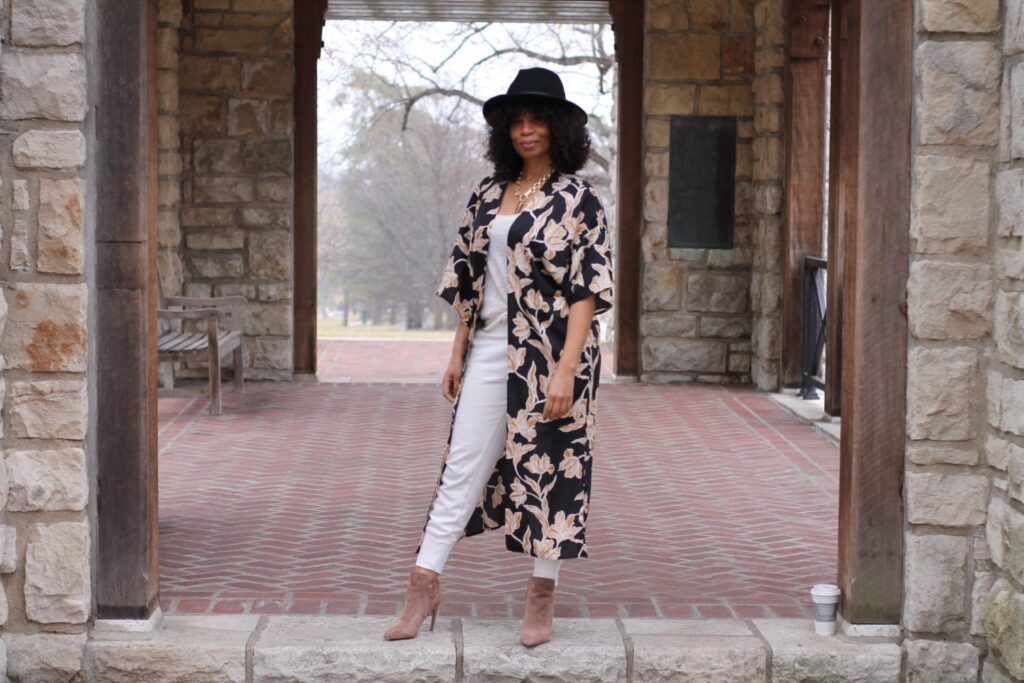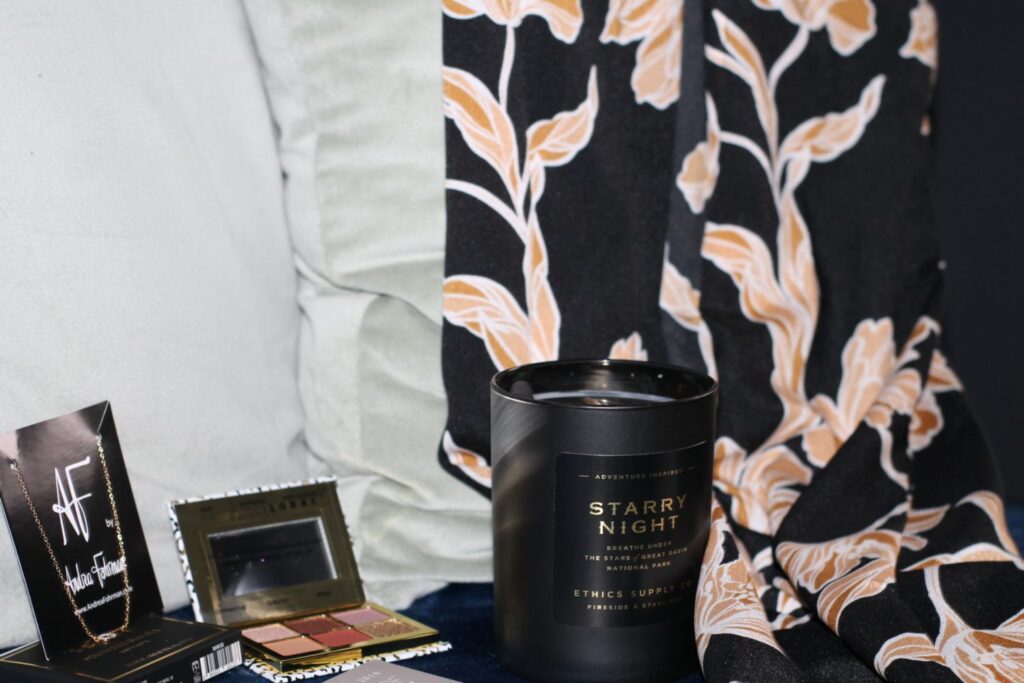 I only got this Box of Style a few weeks ago and I'm already jonesing for the spring box. The winter box is currently on sale, if you are interested in trying it out for yourself, visit here and use code FALL25 to receive $25 off your first box (this is a current code as of September 2021).
If you decide to try out Curateur, please don't forget to use the code, and I'd love to hear your thoughts on it. Cheers to great style!