The season is changing and so is my skin! The beginning of fall is when I always begin to up my skincare game and make sure the effects of summer aren't lasting. I already miss the natural oils my skin produces in abundance during the summer. But, *long pause* it is time to stop missing and time to start working. If you are big on glowing and moisturized skin, you've landed in the right place. I'm sharing my top 6 essentials for glowing skin (hydrated too)!
Rosehip Seed Oil
If you aren't hip to all of the benefits of rosehip seed oil, let me share with you why I am a convert and raving fan. It is packed with fatty acids, vitamins and antioxidants that both tone and nourish your skin. It is great as a skin brightener and to fade scars or age spots. I put a tiny drop under my eyes at night and make sure my neck and hands get some love from the oil too (don't forget the cuticles). Radha Beauty Certified Organic Rosehip Oil can help with your skin's elasticity (important all the time but the cooler weather is brutal). I can't vouch for all rosehip seed oils but I can definitely cosign Radha Beauty. A little goes a long way and the bottle lasts for months!
Vitamin C Serum
True Skin Vitamin C Serum has been a skin game-changer in terms of changing the texture and brightness of my skin. This particular Vitamin C serum has 20% vitamin C, plus Vitamin E and hyaluronic acid to address sun spots and dark spots. Couple this serum with the rosehip seed oil and it's a one-two punch! I am convinced these two skincare essentials are the reason my skin tone is much brighter.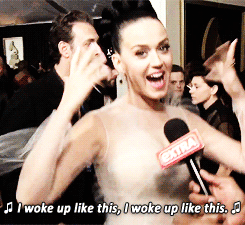 Body Scrub
One of my favorite things about the Body Shop is their use of Community Fair Products (like using smaller farmers and artisans). Their products are incredibly amazing for all the care they put into them. Their body scrubs are at the top of my list when it comes to keeping my body hydrated and exfoliated. This amazing Coconut Body scrub is filled with exfoliating coconut husks and ground coconut shells in a super creamy base. Guess what's in the base? I'll tell you. Organic, cold-pressed virgin coconut oil and super-conditioning coconut milk. I don't know what else to tell you. It smells like the tropics and feels so rich on your skin. (Disclaimer – my skin is not sensitive, so patch test any exfoliant first). I also use the Almond Milk and Honey scrub which is specifically formulated for sensitive skin.
Multi Balm
I admit, I use this next product year-round but if I am sharing a skincare essentials for glowing skin, LanoLips must be included. It's my favorite lip care product-slash-treatment that I am so happy to have stumbled upon. Each treatment is slightly different but LanoLips is rich, creamy and filled with lanolin. Lanolin, a fatty substance found in sheep's wool, is supremely hydrating. This formula is 98-99% natural. I use it on dry skin patches, my cuticles and of course my lips. This AMAZING stuff is child-friendly and vegetarian (don't ask me how, when it's lanolin). I use it religiously and love it. I've tried the Banana, Strawberry and Coconutter so far. These "flavors" are oils or added essence to complement the formula. It's just a hint of scent.
Lotion + Butter
What I love most about Shea Moisture lotions and butters is they aren't filled with mineral oils that coat the skin. Yuck! I need my moisturizers to heal and restore not clog and coat my skin. I can always count on Shea Moisture to deliver the goods. They are another brand that source their products ethically from women's cooperatives. No matter what your skin type or condition, there is a lotion or butter to give your skin what it needs. The formula I use depends on the time of the year because my skin changes. I've tried at least six of the formulas and have loved them all. No exaggeration. The Extra Dry Skin Lotion has Tamanu Oil to help restore the skin's moisture barrier, and aloe vera to calm the skin. The Rough Skin Lotion has Tsamma Melon Oil, high linoleic acid and Vitamin A blends with Kefir Probiotics. It also has lactic acid to help retexturize the skin. In other words, I can love on my feet, which take major abuse from heels and open toe sandals all summer long. It is some good stuff. During winter months I'll sometimes mix a dropper of my Rosehip Seed Oil with some of this lotion and slather it on my feet at night. It works wonders.
Baby Feet
I will not go into all the gory details of Baby Feet but if by some chance you haven't used it or a similar product, I highly suggest you change that now. The first time I tried Baby Feet – in essence a mild chemical peel for the feet – I could not stand the sight of my feet. I kept them covered. But…when it was all said and done, I knew this would be something I'd do (strategically), a few times a year. The onset of fall is one of those times. Until you try Baby Feet, you have no idea how much dead and dry skin live on your feet. You'll thank yourself when it is all over, but not until it's all over. I would not say your feet will be glowing but they will be softer and the texture will be better. That makes this a staple in my skincare essentials for glowing skin.
There you have it folks, my top six skincare favorites for this time of the year. I'm sure I will play around with a few other products because I like trying new things and that's what I do. These six are my fail-proof though.
Guess what? You can shop every item in this post by clicking on the images below. If you love an item but want to wait to purchase it later when your budget allows, just tap the heart icon and enter your email address. You'll get an email when it goes on sale. Easy like Sunday morning!
Love + Light!