The Ideal Unisex Carryall
This is too good not to share. I am absolutely smitten with my new backpack-slash-carryall. I've been looking for the perfect "backpack" for at least a year. When I was introduced to this Tote & Carry brand, I was initially drawn to both the practical and the bold colors. But let me tell you, this baby has come in handy in a number of ways. I carry it every. single. day. For a recent overnight trip, I decided to get efficient with my wardrobe and use it instead of my tote bag. Perfection! With its functionality, style, and colorways, it's an ideal, unisex carryall. I get compliments from both men and women, wanting details on it.
Not only is it a great way to get all of your daily essentials organized in a stylish bag - it's an awesome gift idea. Tote & Carry frequently has promotions on the backpack and tote. If I were you, I'd buy the set and keep one of the items for yourself and gift the other. It doesn't matter who you are buying for, I can't overemphasize, it really is an ideal, unisex gift.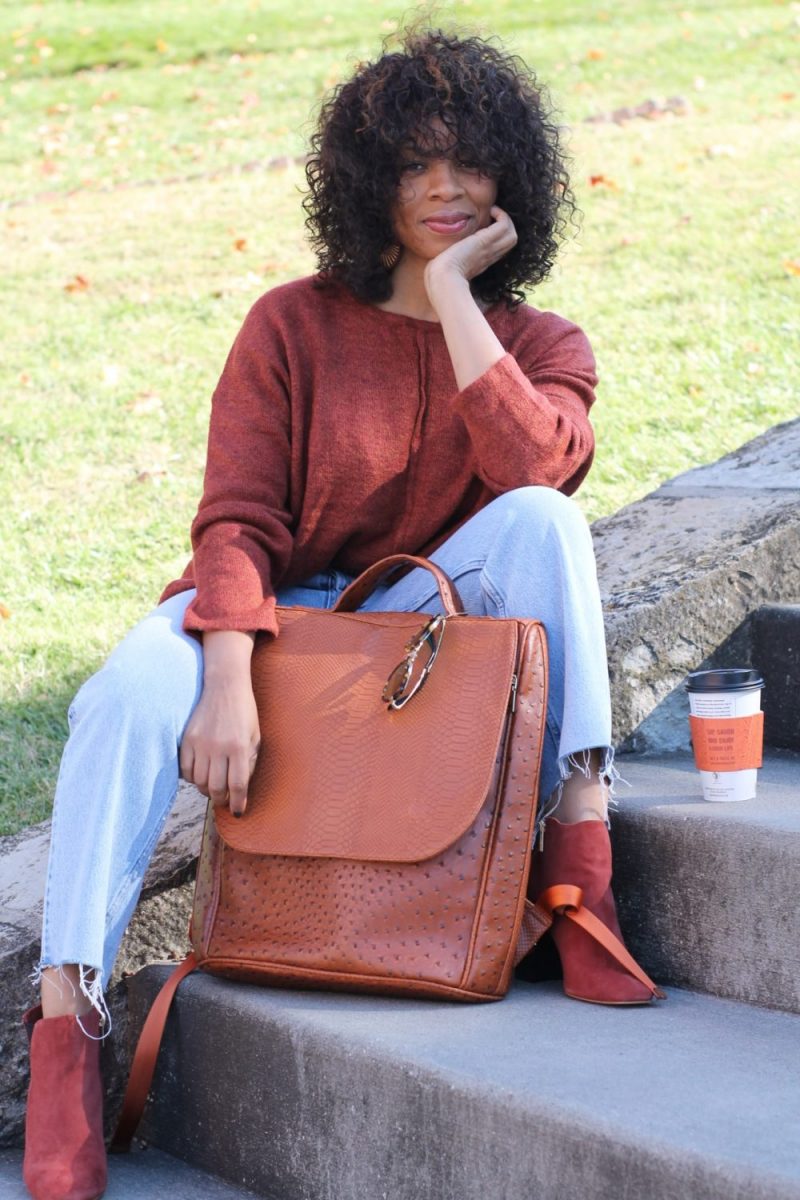 The traditional colors include black, grey, ivory, navy blue, and olive to name a few. The bolder colors include royal blue, yellow, orange, and red. The moment I spotted this cognac color, I could care less about any other color. That was until I saw the new spring colorways *facepalm*. I would not mind a lavender set.
There is a separator in the backpack/carryall and a zipped pocket inside as well as on the flap. I can put my junior and full-sized journals inside, along with my Surface Pro on one side. I also toss my small crossbody on the other side. To be as hands-free as possible in the mornings, or at the end of the day when I am more than likely to be dragging other bags inside with me, is such a blessing. This Tote & Carry bag definitely lends itself to traveling in style!