The 5 Best Everyday Red Lipsticks Every Woman Should Own
This isn't one of those guides on how to find the "perfect red lipstick." That is because I've already found the 5 best everyday red lipstick every woman should own. Straight up. I've been obsessed with collecting the ideal shades of red for at least the past five years. I like the stark contrast between a minimalist face (little-to-no-makeup) and a popping red lip. I believe I've finally nailed it.
I'm just getting into makeup if you can call it that. For most of my adult life, I've only worn a bit of eyeliner and some mascara. That's it. My lip glosses have always been skin-tone-esque (yep, a made-up word). I like the caramelly nudes that almost match my complexion. I had it ingrained in my head, from the spirit of religion, that scarlet red lips were almost like the scarlet letter – a symbol of shame. Once I came to terms and knew the opposite to be true, I've scoured, tried, and tested an unhealthy number of shades of red lipstick. Now I'm going to help you save your time and money doing the same, and share what I've narrowed it down to.
Top five for 2022
Rose Rogue
Coming in at the tip-top of my list is a lush and creamy red by Laura Mercier. The exact shade is Rose Rogue, a brilliant brick red. But it's more red than brick, if that makes sense. A consistent trait of the Rouge Essentiel Silky Crème Lipstick line is that it delivers decadent but feathery, high-impact colors. They are worth every dime – moisturizing, smooth finish, gorgeous one-swipe color and most importantly, it doesn't bleed past your lip line. Other than dry matte formulas, a bleeding, smeary red lip has been my second biggest gripe.
Anyway, check out the color payoff of Rose Rogue for yourself.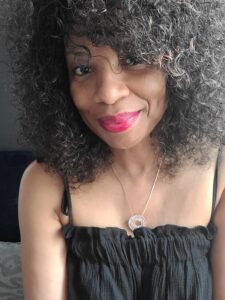 Cockney
Who doesn't know MAC? They were my go-to for years – I'd buy three or four lip glass colors at once since I went through them so quickly and the Explicit and Oh Baby were my signature, blended shades (check them out if you're looking for some pretty neutrals). It made sense that I check out what MAC had to offer along the lines of a flattering red lippy, for fair to warm skin tones. Of course, I tried the Russian Red (hated it, I looked like a clown) and the Ruby Woo (pretty color, not a fan). I detest matte lipsticks like Ruby Woo. I hate the feel of dry lips and the weird way some of the matte colors wear off throughout the day and night. But I'm not here to yuck your yum if you love mattes. They just aren't my vibe.
What is my vibe is MAC's Cockney. It's part of their Lustreglass Sheer Shine Lipstick line. It goes on smoothly like warm butter and it feels so moist. This particular shade of red is one that looks so flattering on all skin tones, that's yet another reason I love it. This MAC Cockney red is an ideal one to try for a flattering, but less bold color if you want to ease into wearing red.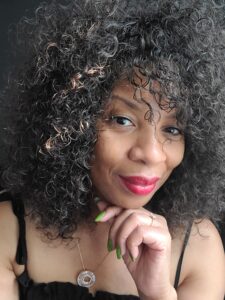 Fruit Snackz
Next in the lineup is not technically a lipstick, rather a lip cream. But it's a fabulous shade, nonetheless. Fruit Snackz is one of the Fenty Beauty Gloss Bomb Cream colors. Let me tell you why it made the list. The color payoff is outstanding – you can go with a sheer red or layer it for a fully opaque look. It's not tacky or overly sticky lot of lot of lip glosses. As the color wears, it leaves your lips with a pretty stain. A little goes a long way, and one of my top qualifiers – your lips feel great hydrated with it. No dry, chapped list. Fruit Snackz is my favorite daytime red.
Take a look, and then you tell me….so good!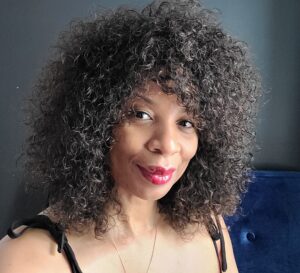 Rouge Profond
Laura Mercier has made another appearance, ya'll. I've already explained how good the formulation is, so this is simply because Rouge Profond is a spicy shade of red. It's a classic brick red, but redder than chocolate tones. It's another shade of red that I believe would look incredible on fair to medium skin tones. I don't believe you'll be disappointed if you decide to buy Rouge Profond and give it a swipe.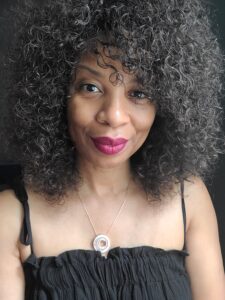 Milk Makeup
I know I've ranted about matte lipsticks, but the Milk Makeup Cool Red Wine lippy gets a spot in my top five. It's a nice demi-matte lip color full of pigment and hydrating ingredients. It's not creamy and it's not a drying, chapping matte. In terms of payoff, you will get an outstanding shade of everyday red, with just one swipe. When I wear Cool Red Wine I do two things; I add a light layer of non-shiny lip balm, like this one, and I also line my lips so the lipstick doesn't bleed past my lip line. It works like a charm.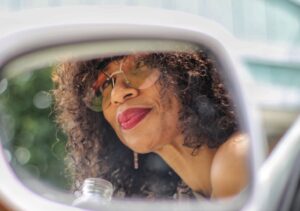 Honorable Mention
In addition to the 5 best everyday red lipsticks every woman should own, I have an honorable mention. These two aren't lipsticks, buuuuutttt they enhance the payoff on every shade of red lipstick that I'm sharing with you. I'm sold on both the Classic Red lip pencil and the Free Burgundy lip pencil by Make Up For Ever. I've been known to use the Free Burgundy pencil with the Cockney lipstick to enhance and deepen the red. The trick I've learned is to polish or scrub my lips, line them, and then use a lip brush to feather the liner color towards the center of my lips (just a little). No harsh line and it is so blend-able, with solid staying power.
Here's a little video montage of Rogue Profond, Cockney and Fruit Snackz.
.While you're here, check out my top 6 skincare essentials for glowing skin.