First, let me tell you reading this post how excited I was to rock this look! I am a fan of most of the menswear-inspired fashion trends - more affectionately called "borrowed from the boys." However, when I downloaded all of my photos to my laptop, I almost called this topic a fail. Let me continue...
Influenced by celeb style, I thought it would be a great idea to wear a tuxedo-style blazer without a shirt. I tried to keep my cleavage in check and didn't think it would be any different than wearing a plunging neckline. I thought wrong! My partner, who takes all of my photos for me, had a mini-meltdown when he saw me. It was part amusing and part confusing. I've witnessed this same person admire a woman or two similarly dressed (which is fine, he's not blind). But on me...well that is another story! Apparently, cleavage is a no-go LOL. A hint of ab is out of the question too. I dare not wear this menswear-inspired look without him. I don't know if he was serious or not because I could not quit laughing at the ridiculousness!
Fast forward to trying to decide which photos I want to use for my blog and to share on social with the readers I love. Of over 30 pictures I have three that are decent. I don't know if it almost wasn't meant to be or if the sun and my white, tuxedo-blazer didn't want to mix...but what a coincidence! LOL. I decided to make do with what I had because I can't go through the insanity with him again. I hope you don't mind.
I've had the gray, ankle-strap heels since last summer. I've linked a cute alternate for you below.
I'd love to hear about your favorite borrowed-from-the-boys look. Share in the comments below. Thanks for hanging with me! xx-C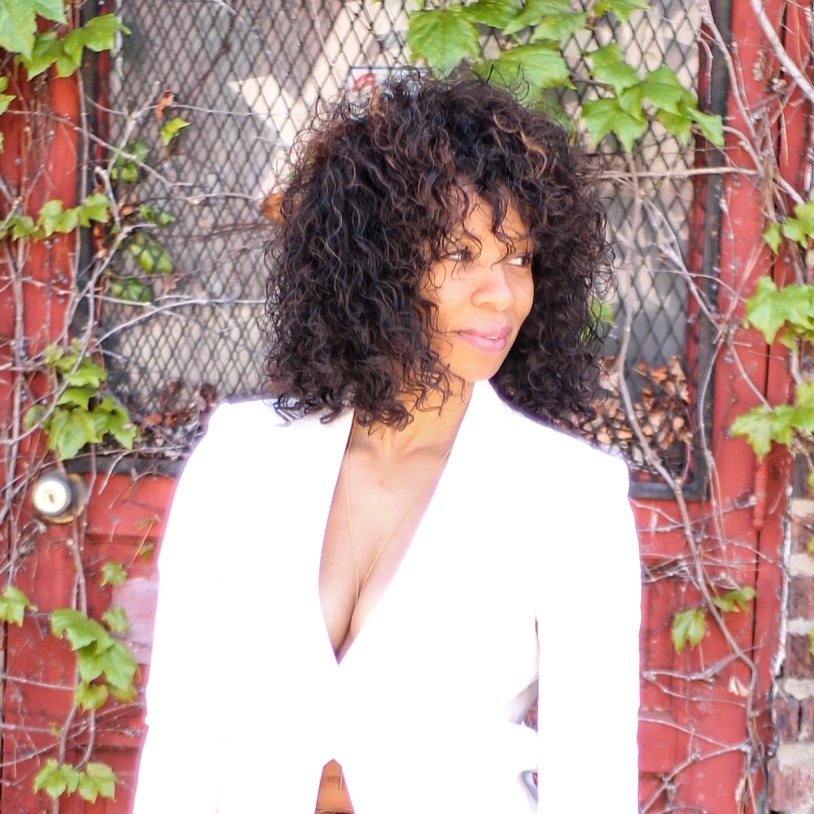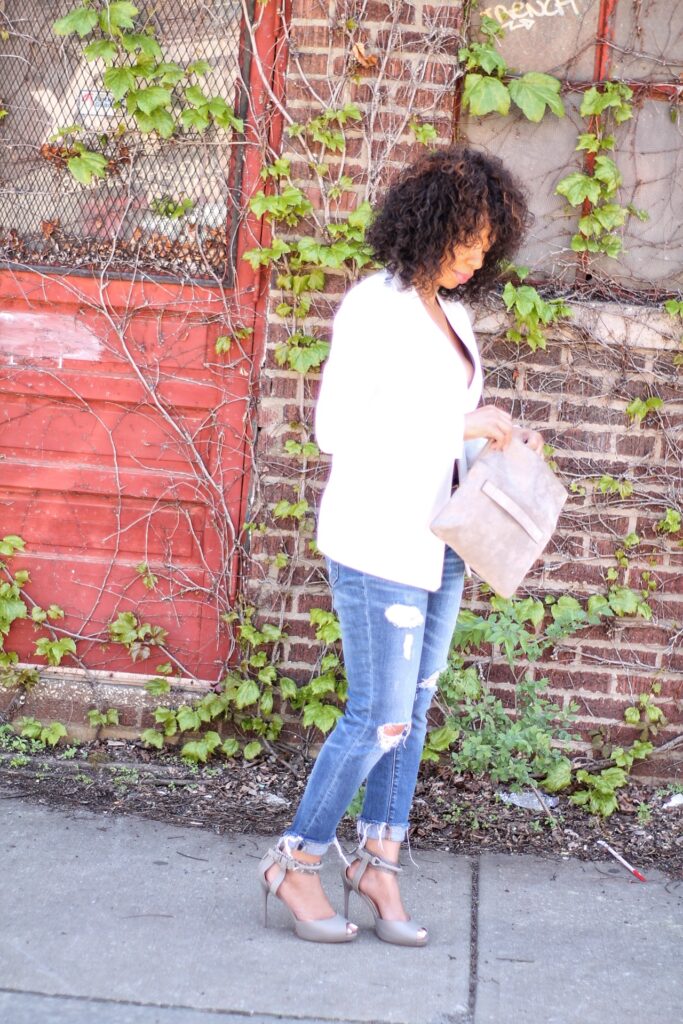 [show_shopthepost_widget id="2655307"]