Chic Necklaces for Layering
Just in case you haven't heard, chic and dainty necklaces, layered with a stack of long necklaces is the new statement necklace. 'Go big or go home,' might be the motto for life but I'm going to go ahead and punt on that when it comes to statement necklaces. Chunky, bulky, and heavy necklaces have been placed on pause. I've got a closet full of them collecting dust. Simple and chic necklaces with pendants, bars, or meaningful engravings are the favored style.
Sincerely Silver has a wide range of everyday necklaces that are perfect to wear as layers. My rose gold, crescent moon necklace has become a staple. I wear it often, by itself (as pictured) and with my favorite lariat necklace. If pendants aren't necessarily your thing, don't worry there are plenty of other options to fit your mood. I am smitten with the personalized disc and initial necklaces as well.
Don't skimp on the jewelry in the cooler months. I get it, when it's "hashtag sweater weather" it's easy to pull on a turtleneck and hit the door. Your top priority is staying warm not your accessory game. But one or several of these layering necklaces is a great way to amplify your look with a feminine touch.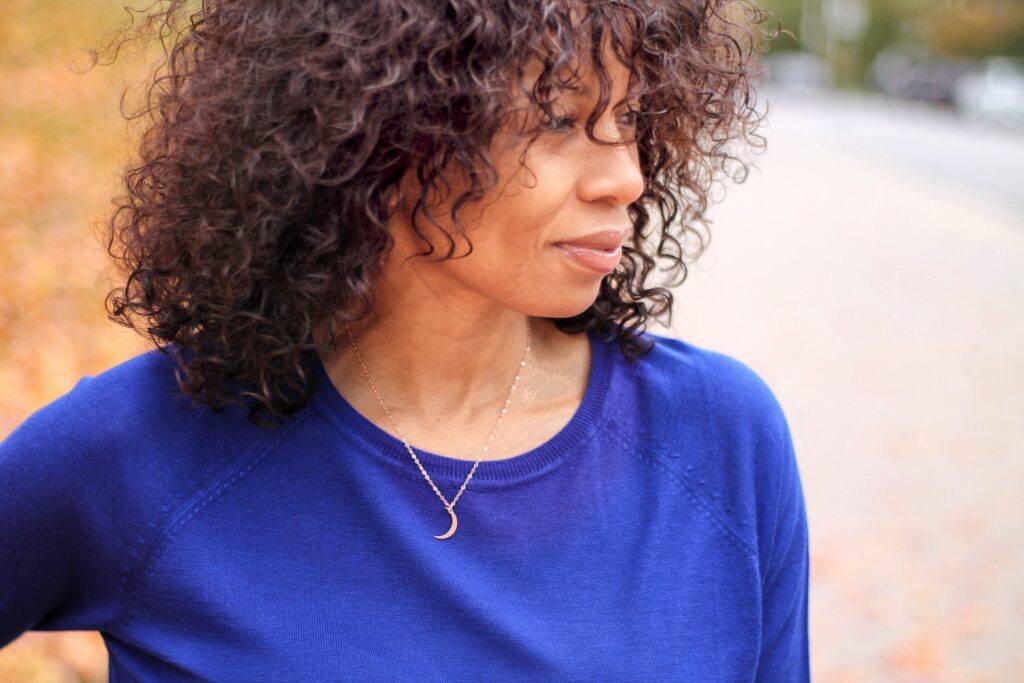 No matter your flavor: gold, rose gold, or silver I'm confident you'll find something you will love. Mix and match the metals to create your own personal touch. With the holiday season creeping up on us, I'm thinking many of these necklaces will make great, affordable gifts. What are some of your favorite ways to layer necklaces? Feel free to share your style tips in the comments.