Stylish Pieces From Liverpool Los Angeles For Fall
*This post is sponsored by Liverpool Los Angeles and ShopStyle
I am an avid lover of all things summer. From humidity to fresh-squeezed lemonade to sundresses paired with sneakers. But (you knew that was coming didn't you) – I can fully appreciate that sweet spot during the fall when the time comes for lightweight jackets, oversized and slouchy sweaters and the perfect pair of jeans. I have found some of the most stylish and comfortable pieces from Liverpool Los Angeles for the fall, including jeans and pants that make your butt look good. Two thumbs up for no smashed bottoms.
There is zero exaggeration when I say I swooned over the high-rise, coated denim with seams. First of all, coated denim is an entire vibe. You get the chic, body-sculpting look of leather without all of the suffocating, and sometimes sticky heat, of actual leather pants. The Liverpool Los Angeles, coated denim jeans are soft with a luxe feel. They are easy to move around in. I absolutely love them. The seam detail up-the-back of the leg is the proverbial cherry on the top. So good. In case you are wondering, they also come in black and are true-to-size.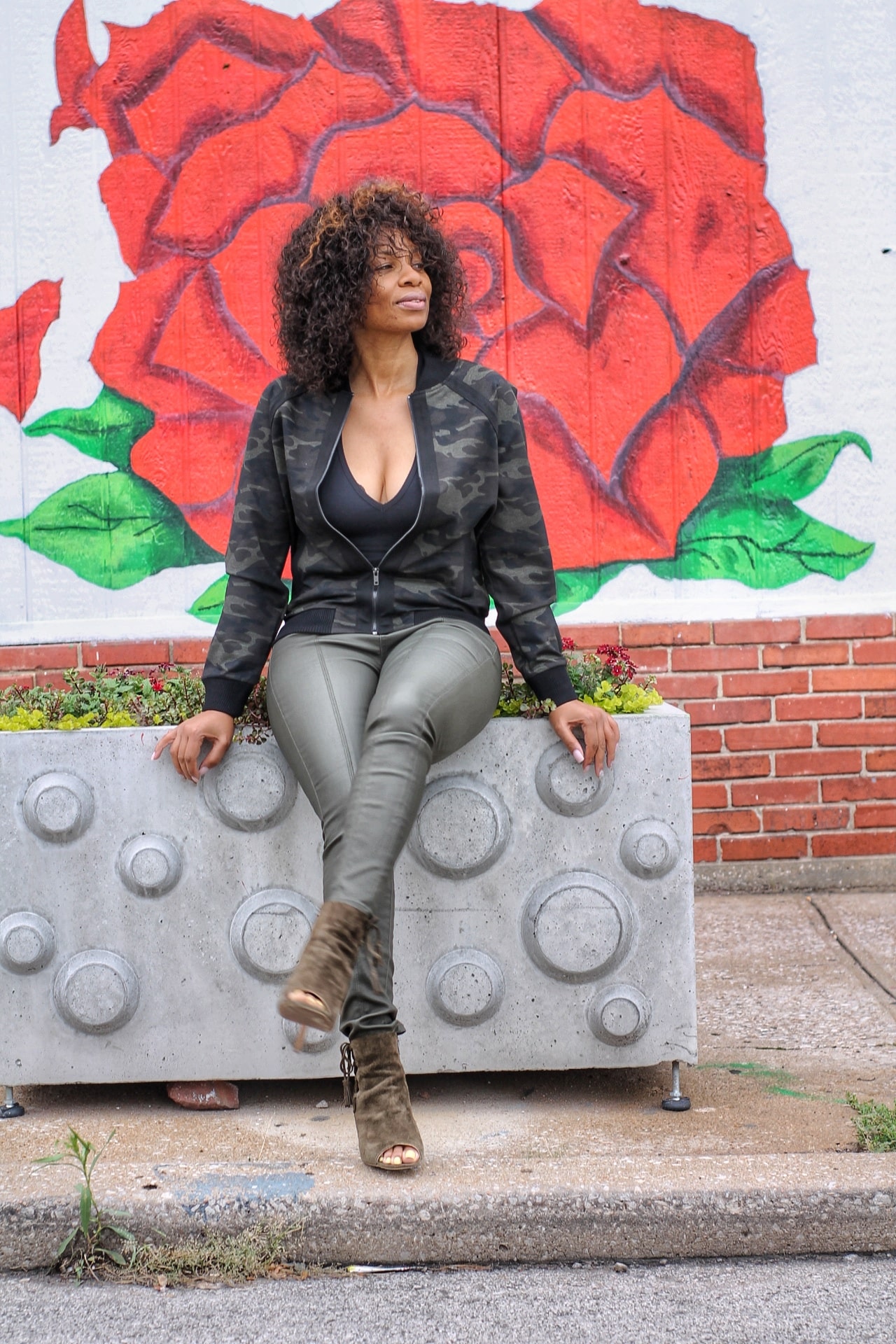 If you are a fan of camouflage, have I got something for you! Let's be real though, camouflage looks good on almost everyone. Your camo-inspired yoga pants don't have to be lonely anymore. Now you can add to them with this fun camo bomber. While I styled it with the coated denim, I think it would look fantastic with a sleek A-line dress in a contrasting color or with high-waist pants. My motto is just to be creative and have fun with it. It's a bomber that can get a lot of mileage.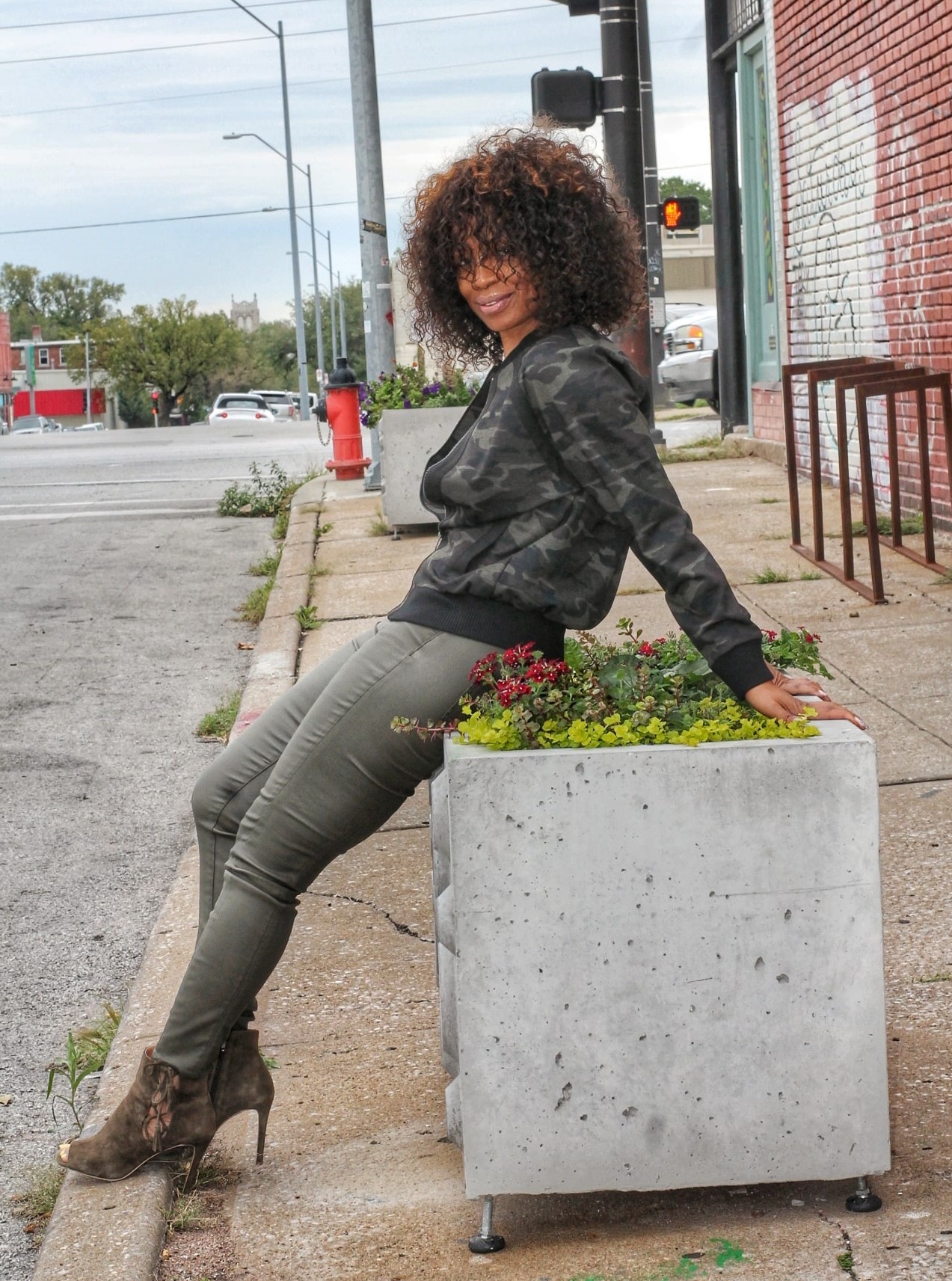 While we are on the subject of lightweight jackets, what about this gorgeous blue, moto-jacket!? It's another one of those pieces that is easy to mix-and-match with favorites you already have. Color-blocking with jewel tones in this jacket would be pretty. The contrasts would be so striking. I also like this jacket as a way to add a bit of edge to an otherwise understated outfit.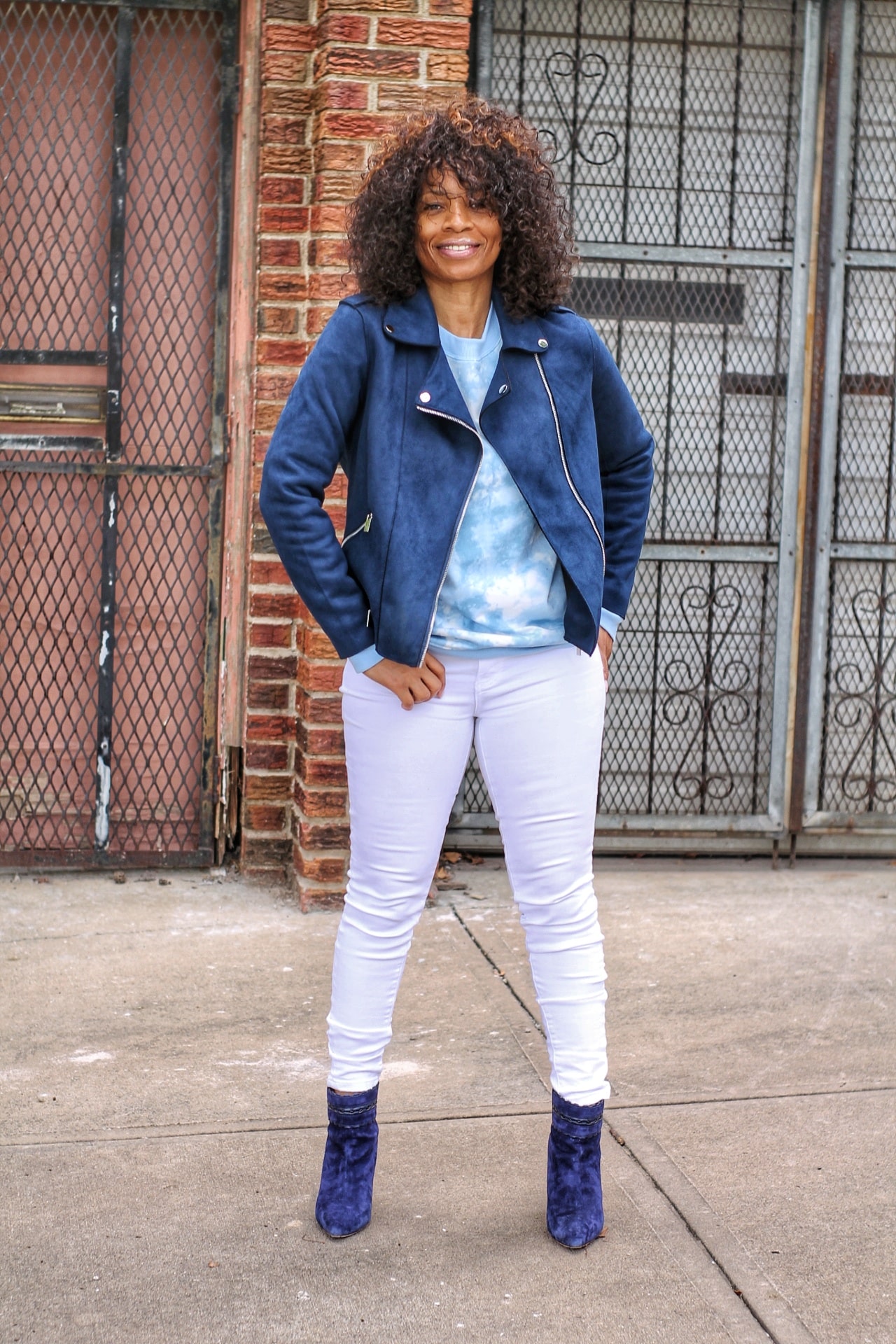 Let me tell you how much I adore these trousers. They are so soft – which I rarely come across with trousers or slacks - and comfortable. There is absolutely zero stiffness. I was taken by how nice the quality is for the price. They are the ideal trousers for the business casual environment. You can easily add a blazer to complement the trousers for a more pulled-together or buttoned-up look.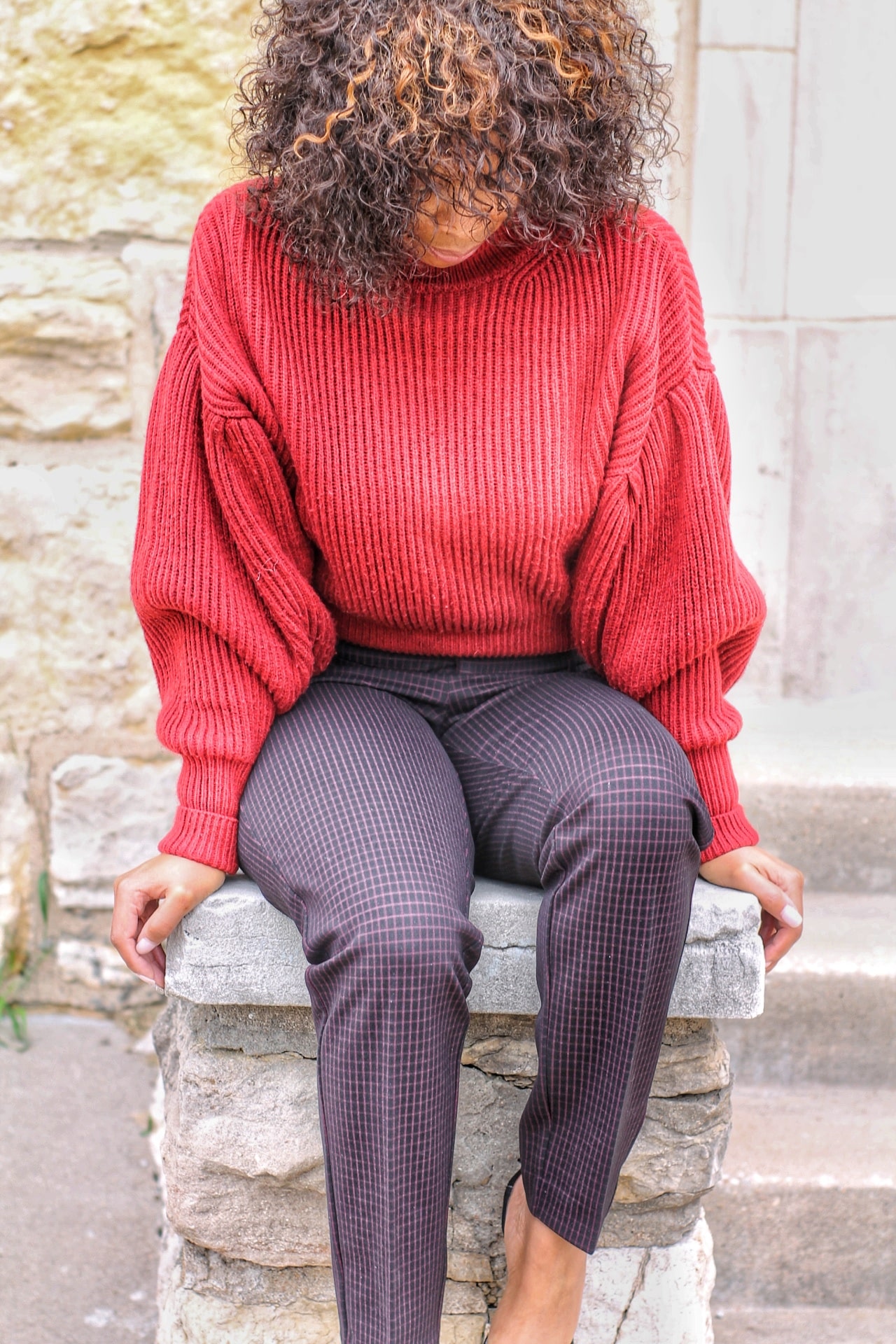 Needless to say, I'm a huge fan of this brand. I'm so glad I was introduced to it. The pieces are high-quality and easy-on-the-wallet. By the way, if you are into capsule wardrobes, you should definitely inject a few pieces from Liverpool Los Angeles. Durability is an important factor in how I rate clothes. I don't want to have to replace a favorite pair of pants every year or two. Based on what I've experienced so far, that will not be a problem!
Shop the Look:
I've got a bonus for you. Use code SHOPSTYLE20 for 20% off sitewide through October 31st.